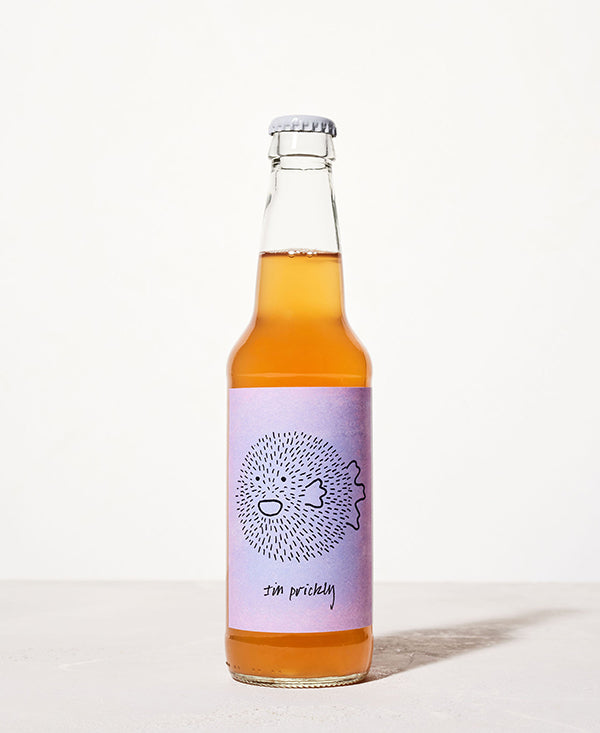 Blowfish Piquette
Varietal:
Crafted with Vermentino skins
Vinification Notes:
We craft this low ABV sparkler by adding warm water to the pomace and letting it ferment for about 48 hours in the Sebastopol sun—kind of like steeping a high quality sun tea. The result? A range of three refreshing prickly piquettes. While each is unique in character, all are little reminders to take a break from whatever's going sideways and wander out into the sun. Unfined. Unfiltered. Sediment expected.
Tasting Notes:
This piquette simmers in summer's full seductive bounty with aromas of stone fruit, swimsuits, and sun tea. The sparkler hits like ripe, juicy tropical fruit and finishes with Mediterranean herbs drying on the kitchen windowsill.
Martha's Notes
In 2021 we kicked off harvest earlier than expected, so by the time our first fruits arrived at the winery in late July, we were still waiting on compost bins to take away our pomace. With a big pile of grape skins and stems threatening to turn the winery into a fruit fly's dream home, we knew it was time to repurpose like the ancient Romans and produce a piquette.
✍️ Read more about our piquette production on our Field Notes.
Production Notes
Production: 51 cases · 355ml