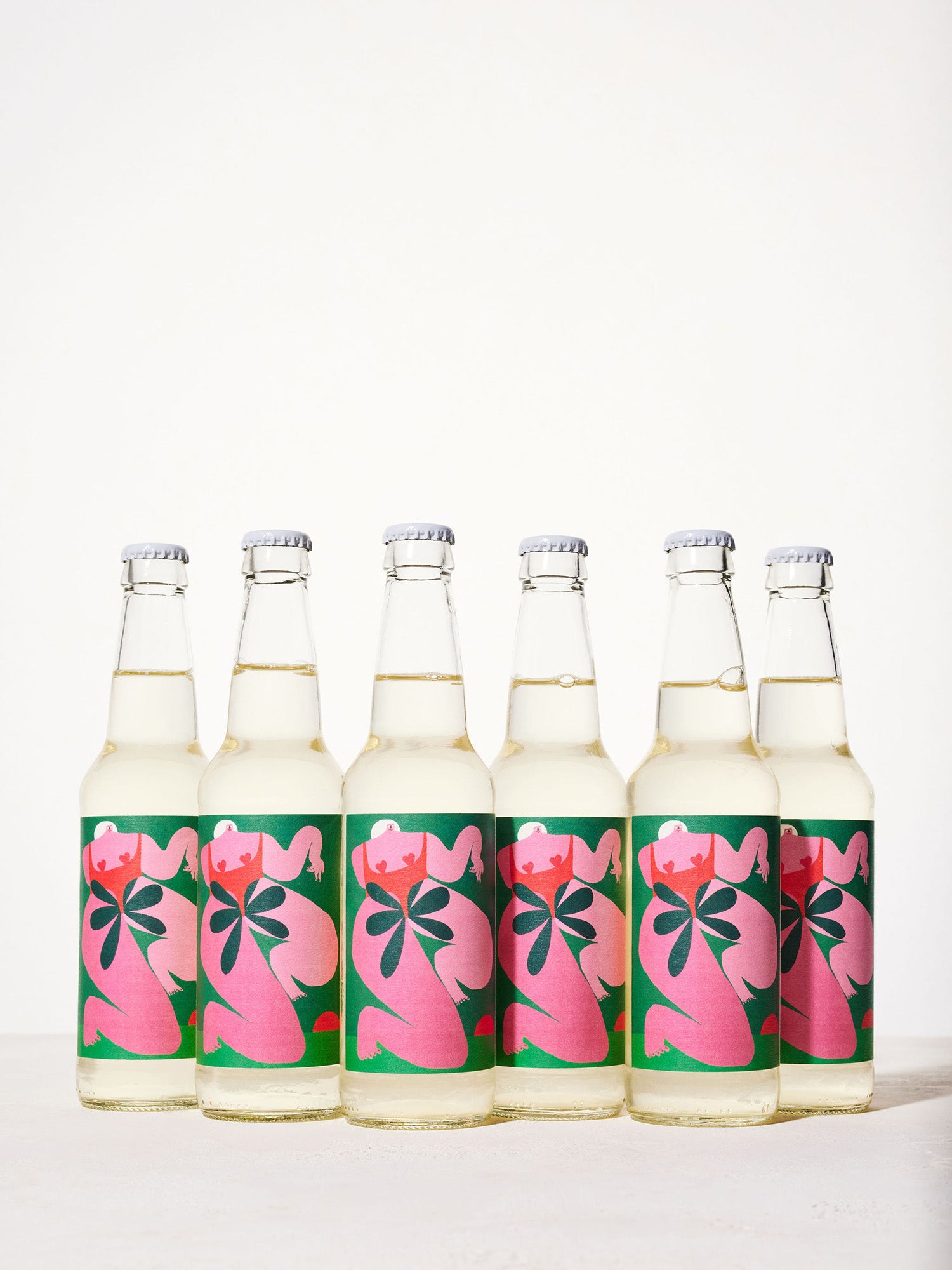 Try It Out! A Natural Wine Spritzer: 12 pack
Delightfully elemental. Radically naked. Try It Out! is a natural wine spritzer crafted with Meyer lemon and orange blossom water. Unlike most wine spritzers, Try It Out is completely dry. Consider it fancy hotel lobby water with a spritz of bubbles and a 6% ABV twist. The 355ml format is perfect to split with a friend—or go it alone and sip straight from the bottle on a rambling outdoor adventure!
355ml, 6% ABV
Regular price

Sale price

$120.00

Unit price

per
Enjoy With
Boldly subtle foods like sashimi and sprouts. Add a fresh plucked sprig of rosemary to your glass for an herbaceous, low ABV refresher.
Drink When
You're over hard seltzer. Spend some time watching the clouds float by, making flower crowns, and feeling dreamy. A perfect companion for napping poolside or melting into a sunny afternoon.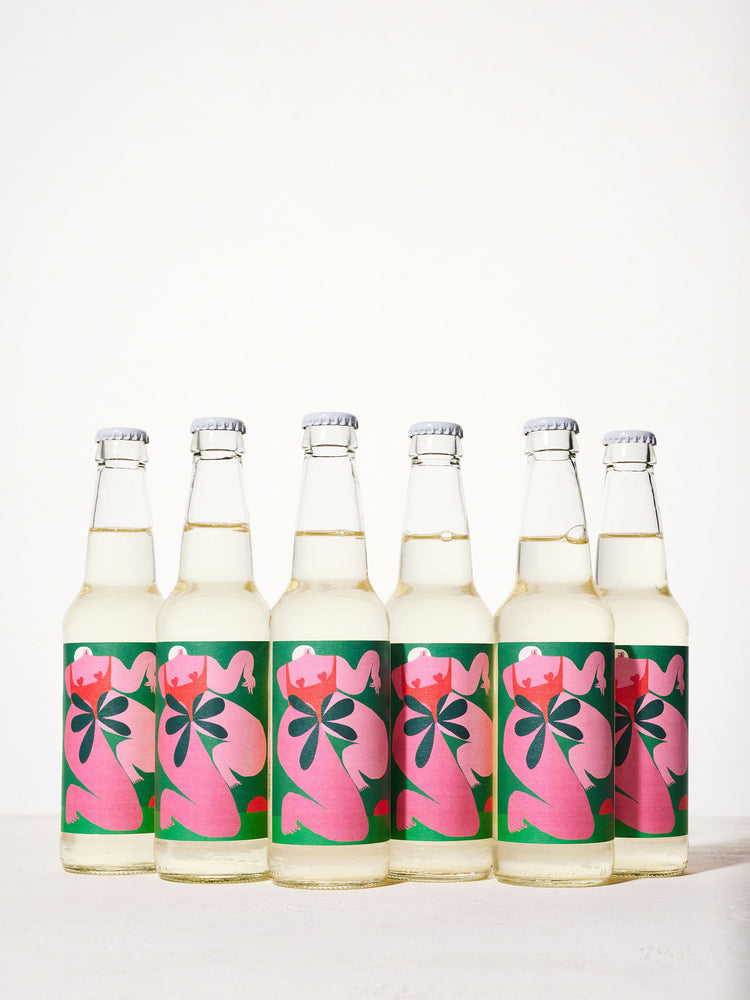 Martha's Notes
Like many things we create these days at Martha Stoumen Wines, making a spritzer was born from the combination of our love of experimentation and the reality of a changing climate. During the widespread smoke and fires of the 2020 vintage, I wasn't comfortable making any of our higher price point age-worthy red wines because I expected they may suffer quality-wise—tasting of smoke taint—or have to be heavily manipulated to remove smoke taint. As a small business, when we look at sustainability we don't only look at our environment and workers, we also look at our long-term financial sustainability, and how to achieve this while sticking to the promises we've made to ourselves and our customers. And the wildfires of 2020 weren't a new problem, just a bigger one than the fires we'd faced since 2017.
In order to remain financially healthy in a world where climate resilience is increasingly important on all fronts, we'd need something more predictable than age-worthy red wines to float our ship and keep our cash flow steady. I knew a product that could have a flexible base—likely from white grapes, always well farmed though—would be key. Meanwhile, the less pragmatic and creatively indulgent side of me had been dreaming of making a lower alcohol, subtle but elegant spritzer, derived from completely natural and elemental ingredients. After many fun weeks of experimentation in our alchemy lab (our office), Tim and I finalized our foray into the world of wine spritzers, naturally. Try It Out! is an ode to creativity, being your true self, and forging ahead. Cin-cin!
Vinification Notes:
The base wine in the 2021 Try It Out! is a blend of certified biodynamic Vermentino with a co-ferment of certified organic Marsanne, Roussanne, and Muscat blanc. These components were fermented completely dry and aged separately in stainless steel vessels for 6 months before blending with filtered water, organic Meyer lemon spirit infusion, and just a hint of orange blossom water for subtle aromatics. Once blended, we gently filtered the finished product for stability and then bubbled carbon dioxide through a pressurized tank to achieve a light, playful spritz.
Serving Temp:
Chilly // 50-55°F (10-13°C) // A little frost on the glass should fade as you warm up with this wine.
At Bottling:
(February 2022): Free SO2 <2 mg/L, total SO2 11 mg/L. All wines are vegan.
Check out our playlist pairings curated in partnership with Vinovore..
COMMUNITY SUPPORTED WINE CLUB
Come On In
This club makes our world go around so we want every release to feel special for you. Our club members receive a bottle of each new wine along with:

• First access to new vintages and special releases
• Limited edition artwork and thoughtful club goodies
• $25 flat rate shipping on all orders
• Tickets to release parties, popups and other events
LEARN MORE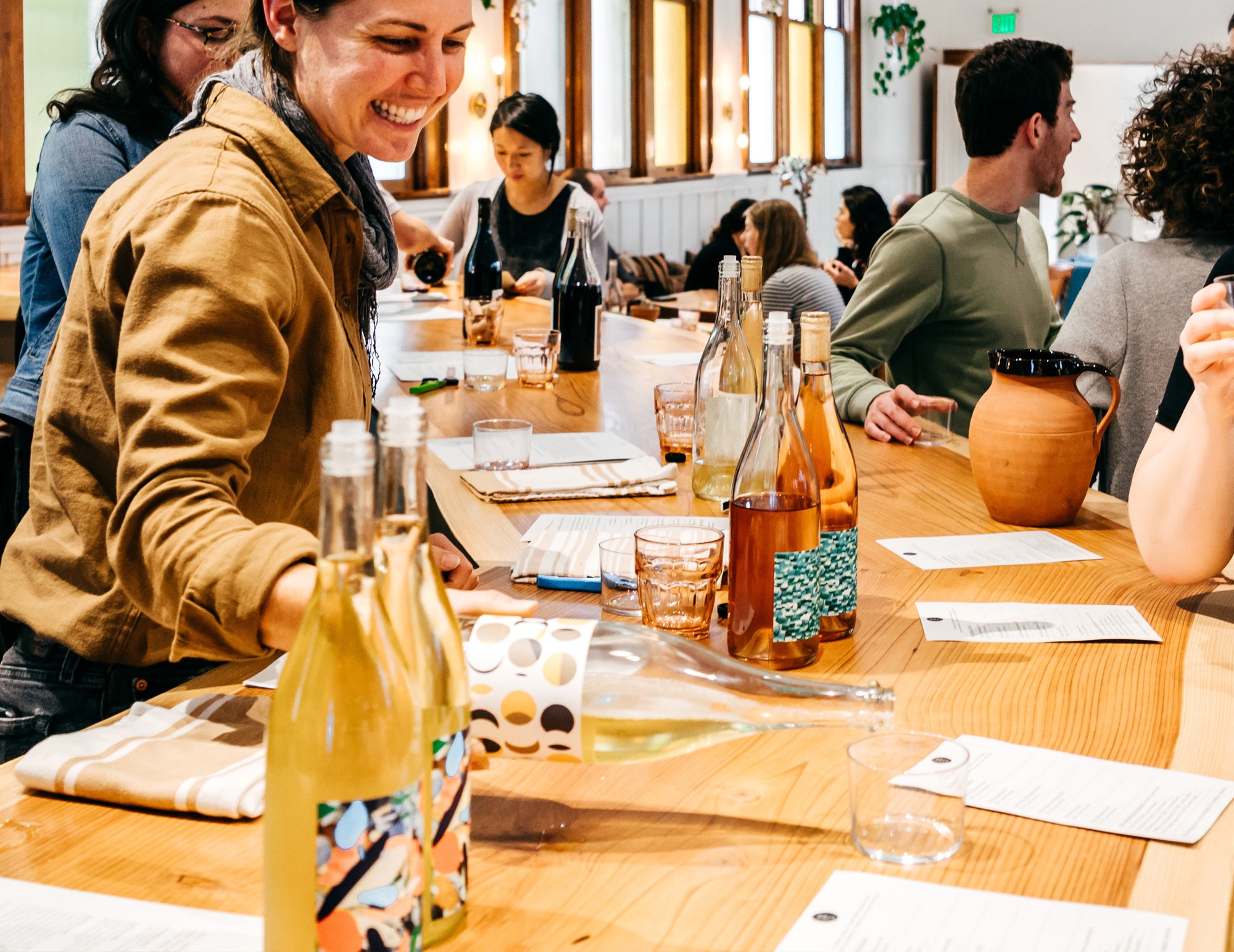 Keep Exploring
There are no wrong turns when it comes to expanding your palate, stay curious!