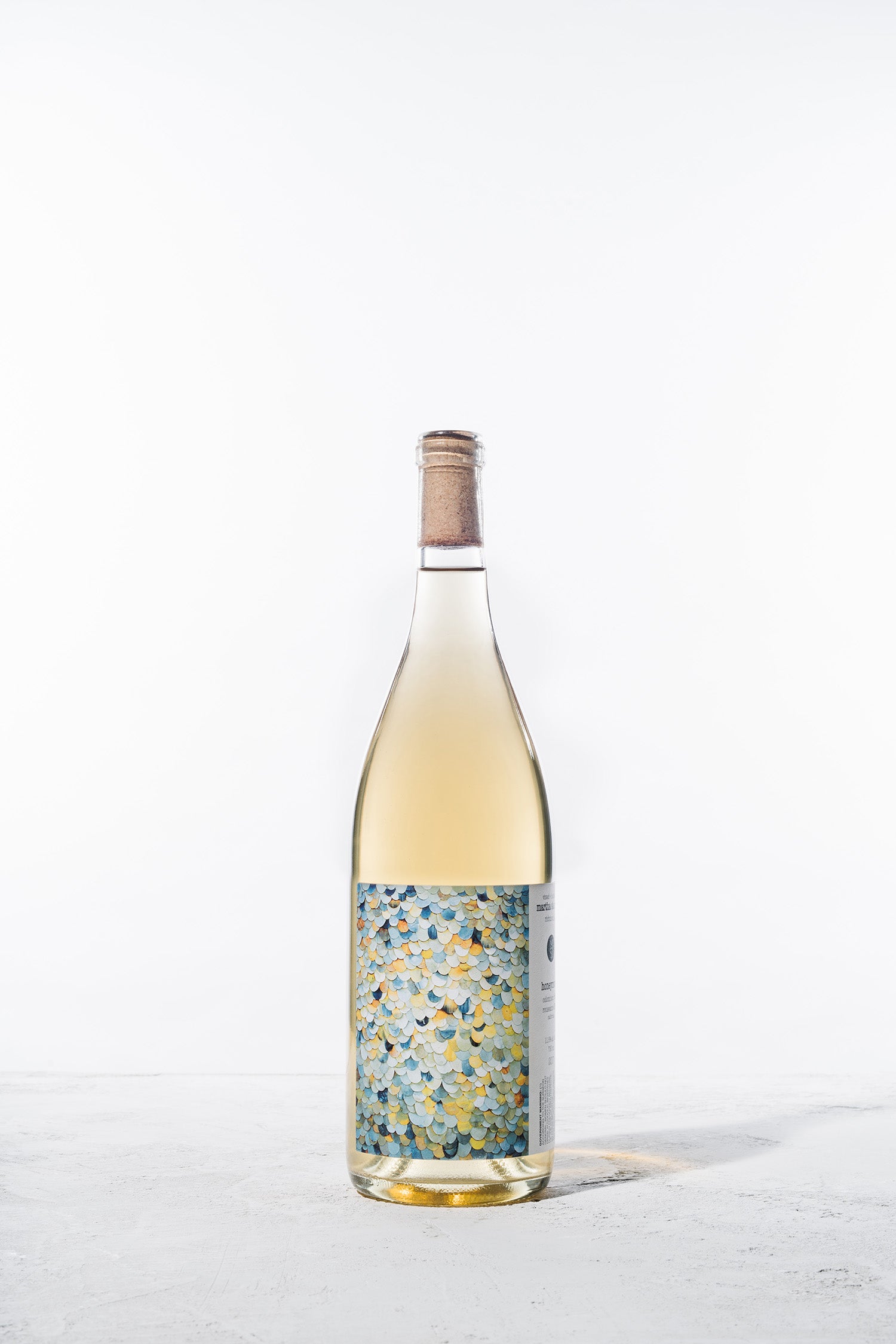 Honeymoon 2017
Varietal:
65% Colombard, 35% Roussanne
Vineyard:
Ricetti Vineyard, Mendocino County; old vine, dry farmed, certified organic.
Tasting Notes:
Balanced acidity, complexity from aging on lees; honey, beeswax, and straw.
Martha's Notes
The Honeymoon blend is built with bones. A portion of the French Colombard juice we picked in late October went into the Sparkling, but another portion was fermented in neutral barrels into a still wine and blended with neutral barrel fermented and aged Roussanne. Both components were aged on lees for 11 months. French Colombard's mother is Chenin blanc, and the daughter has many of the mother's characteristics. Honeymoon has a perfectly fleshy body considering it is under 12% alcohol.