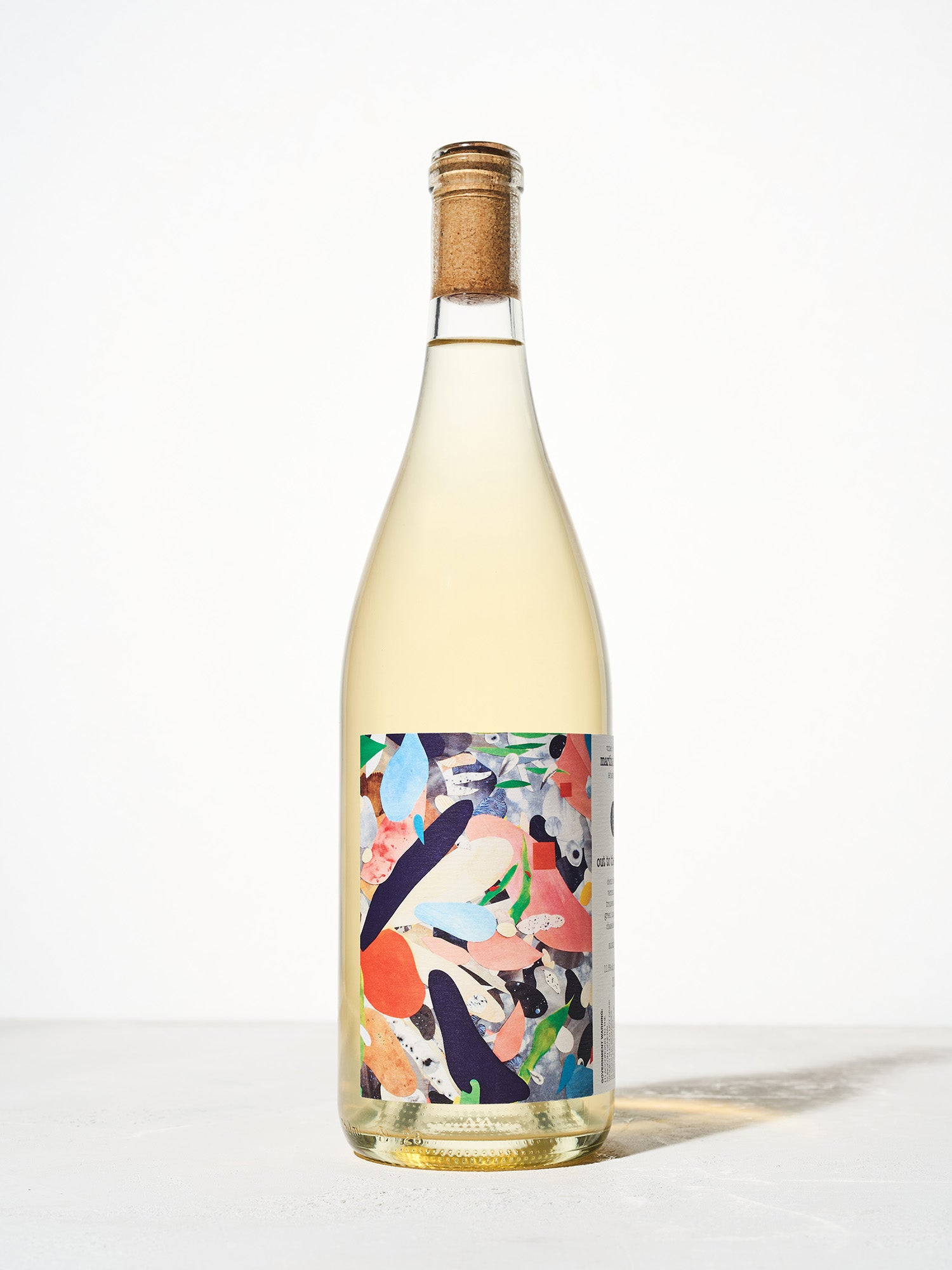 Out to the Meadow 2019
Varietal:
35% Chenin blanc, 22% Vermentino, 20% Trousseau gris, 13% Green Hungarian, 10% Chasselas
Vinification Notes:
All varieties in this blend are picked on the same day, foot tread before going into the same press load, and juice is immediately put to barrel. Lees, the yeast by product of fermentation, are an important component of making this wine. I liken lees to the bones in a broth, provisioning flavor and unique texture. This wine is fermented and aged in the same barrels, staying on lees the entire time.
Vineyard:
King Vineyard, Suisun Valley; historic field blend; grown with compost teas and without pesticides and herbicides, clay soils.
Tasting Notes:
Vibrant oro blanco and fresh honey aromas; the Chenin blanc has a strong voice in this year's blend. With a round and soft body but a core of bright acidity, this wine has a beautiful texture that will keep you coming back for more.
Tableside Talk
A field blend that pays homage to California; a majority of the plant material comes from historic vineyards.
Martha's Notes
I feel very lucky to work with this unique parcel in Suisun Valley. I named the wine after the landowner and farmer, Roger King, who came down from the mountain after a youth of skiing, and went 'out to the meadow' to grow wine grapes. Roger lived in Tahoe until he was 38, planted this vineyard when he was 40, and has been enthusiastically farming it for 30 years. After I named this wine, I googled the phrase. To my pleasant surprise I found a Tom Waits interview where he uses the expression "We went out to the meadow" to describe a synergistic collaboration among musicians. This makes sense. I think the grape varieties all have a synergy when co-fermented, and Roger has also been the most collaborative grower I have ever worked with.
Production Notes
Production: 144 cases
At Bottling:
11.5% alcohol. Unfiltered. At bottling (March 2020): free SO2 12 mg/L, total SO2 30 mg/L.