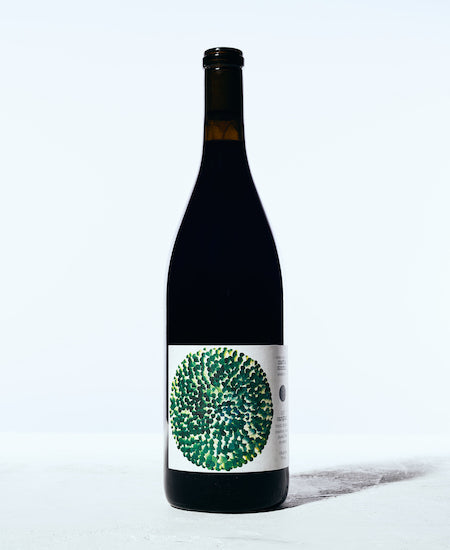 Ricetti Carignan 2017
Vineyard:
Ricetti Vineyard is located in Mendocino County; planted in 1948; certified organic; dry farmed.
Tasting Notes:
Our version of a reserve wine. We held back two barrels from last year's bottling to allow some of the wine to barrel age for an extra year. On the nose you get plum, star anise, wood shavings, dark cherry, and tobacco -- all the amazing tertiary aromas that come from extra aging! Brooding flavors come through on the palate with a beautiful balance of bright acidity and fine tannin; black tea, real red licorice; reduced tomato.
Martha's Notes
2017 was a very warm harvest. Over a certain temperature grapevines shut down their metabolism, and since grapevines metabolize acid and create sugar, the Ricetti Carignan came in kicking like a colt, with plenty of energy, bright acidity, and strong tannin. These 70 year old vineyards produce fruit of so much depth (and color!), and with the nervous acidity of the vintage, we knew we wanted to hold back our two best barrels to age.
The Carignan was fermented whole cluster, with twice daily foot treading. The fermentation was pressed off skins based on tannin profile, approximately half way through fermentation. The wine spent 2 years in neutral Bordeaux barrels on the lees with no added SO2 during aging. Minimal SO2 was added prior to racking and bottling.
Production Notes
Production: 50 cases
At Bottling:
At bottling (July 2019): free SO2 8mg/L, total SO2 was 15 mg/L. Vegan.