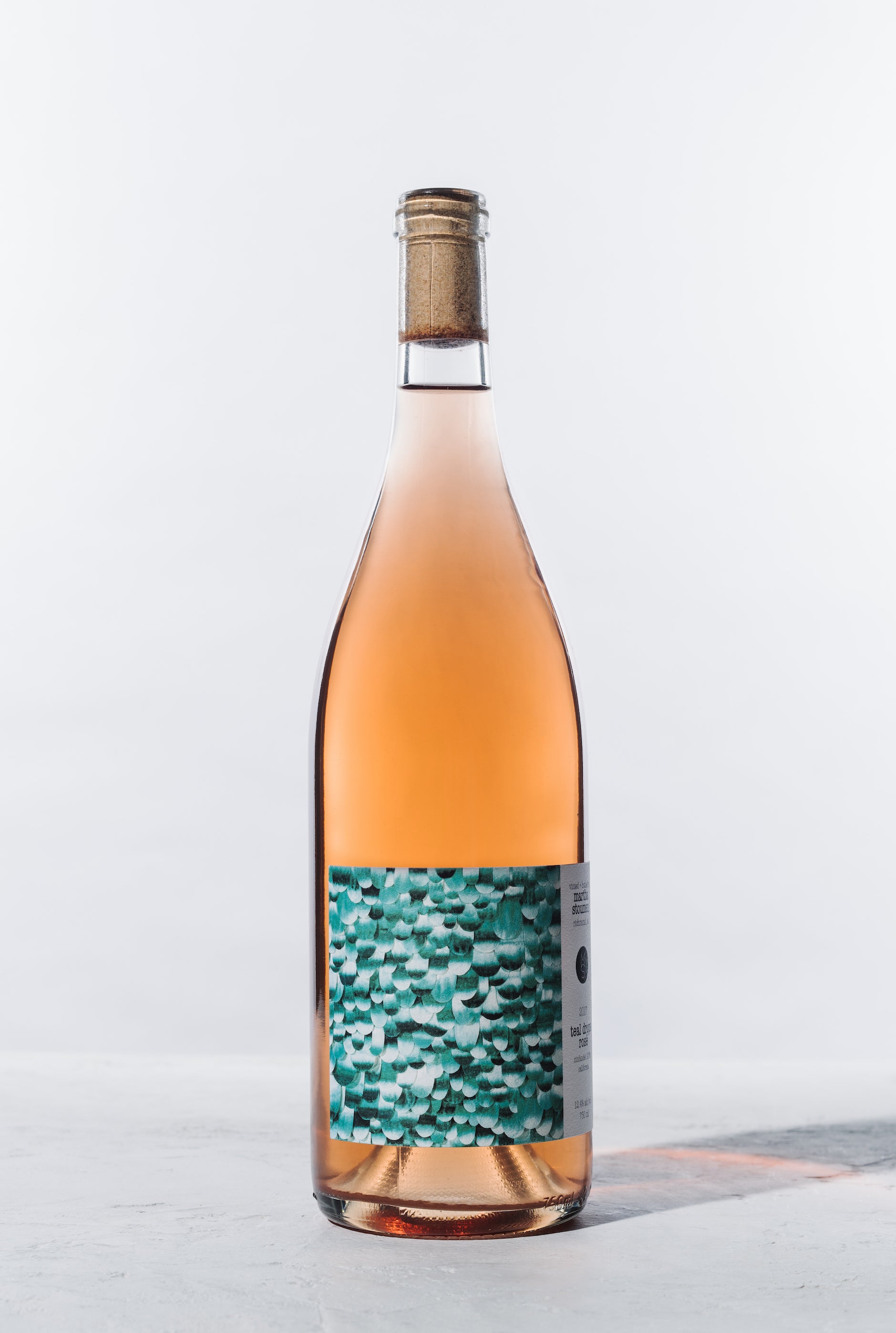 Teal Drops Rosé 2017
Vinification Notes:
Barrel aged on lees for 1 year and aged for 6 months in bottle gives this wine a unique texture.
Vineyard:
King Vineyard, Suisun Valley; grown sustainably with compost teas and without pesticides and herbicides; dry farmed.
Tasting Notes:
Barrel aging on lees for 1 year gives this wine a textural experience not often found in rosé. Slightly coppery-pink in color, this is a complex wine that will up your rosé game: crisp and bright up front, subtle cherry fruit and a touch of salinity, silky on the mid palate, and a bit of grip on the finish.
Tableside Talk
A savory, age-worthy rosé.
Martha's Notes
The first time I drank an aged rosé was López de Heredia's rosado, and I was floored. In the words of Eric Asimov, the López de Heredia rosado "demands thought, unlike 99 percent of roses, which are for quenching thirst." Now the Teal Drops isn't aged the 10 years that López is, but this rosado got me thinking about the wonderful world of aged, textured, savory rosés; those as serious as any thoughtfully produced red or white wine. Suisun Valley, just east of Napa, runs north-south, with its mouth gaping open to the San Pablo Bay, so winds work their way up valley almost constantly. On the cool side for Zinfandel, King Vineyard Zin maintains the acidity that becomes the backbone of Teal Drops. The fermentation and aging process contribute much of the body and flavor, and that nice, long finish.
Production Notes
Production: 149 Cases
At Bottling:
12.4% alcohol. At bottling (July 2018): free SO2 2 mg/L, total SO2 20 mg/L.