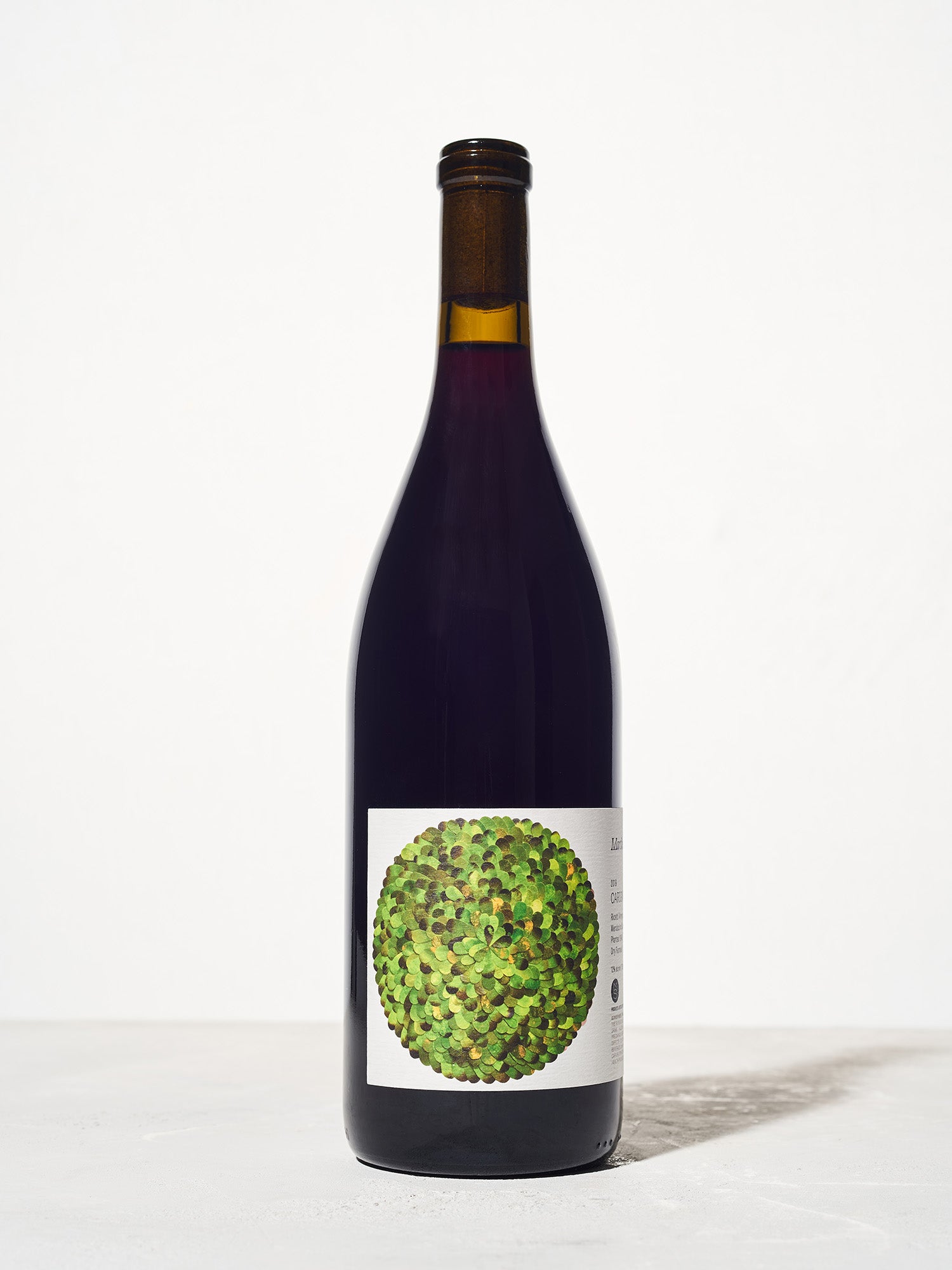 Ricetti Carignan 2021
100% Carignan · Redwood Valley · 534 cases
Soft tannin and stimulating acidity rise to meet this deeply fruited, social wine. Carignan from this beloved site carries the energy of a moonlit blackberry harvest and a cup of cinnamon tea. California's answer to Cru Beaujolais.
We'll be pouring Ricetti Carignan 2021 as part of our tasting room residency at the Little Saint Wine Lounge this summer! Join us from 11–5, Thursday through Monday until September 22nd. Click here to make a reservation.
750 ml, 12.5% ABV
Regular price

Sale price

$43.00

Unit price

per
Drink When
Sharing heartfelt greetings and savoring gourmet gatherings. Each time we sit down to drink this wine together, we're steeped in gratitude for our home: California.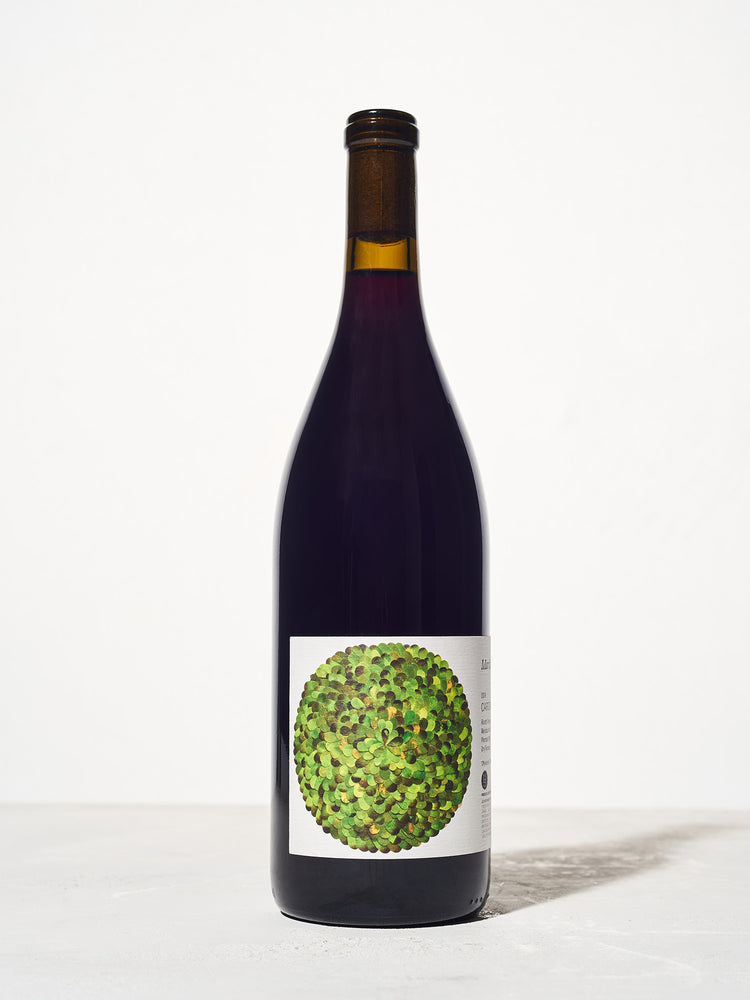 Martha's Notes
The Ricetti family planted this plot in the 1940s and through the ups and downs over many decades (and especially over the last few years), the fact that these 75-year-old head-trained Carignan vines continue to persevere—and shine!—is remarkable and again highlights just how hard farming is. A late frost in 2020 severely limited the 2021 yield from this vineyard and made harvesting feel more like a multiple-day scavenger hunt (some vines produced ample fruit, some not at all), but you wouldn't guess that from how balanced this wine is today. Carignan holds a special place in our portfolio as one of California's shining underdog varietals . Each time we sit down to drink this wine as a team we're steeped in gratitude for our home.
Vineyard:
Carignan from Ricetti Vineyard, Redwood Valley, Mendocino County; planted in 1948; head trained, dry farmed (non-irrigated), practicing organic vineyard; gravelly loam soils.
Vinification Notes:
Whole clusters (stems intact) of Carignan fermented in stainless steel. A mixture of punchdowns and pumpovers were used to gently extract tannin. Pressed prior to dryness and aged in neutral oak barrique for 9 months. Unfined. Unfiltered. Sediment expected.
Serving Temp:
Cellar // 55-60°F // 13-16°C // This bottle should be cold to the touch, but not frosty.
At Bottling:
(February 2022): 12.5% alc/vol · Free SO2 8 mg/L, Total SO2 41 mg/L · All wines are vegan
Check out our playlist pairings, curated in partnership with Noon Pacific.
COMMUNITY SUPPORTED WINE CLUB
Come On In
This club makes our world go around so we want every release to feel special for you. Our club members receive a bottle of each new wine along with:

• First access to new vintages and special releases
• Limited edition artwork and thoughtful club goodies
• $25 flat rate shipping on all orders
• Tickets to release parties, popups and other events
LEARN MORE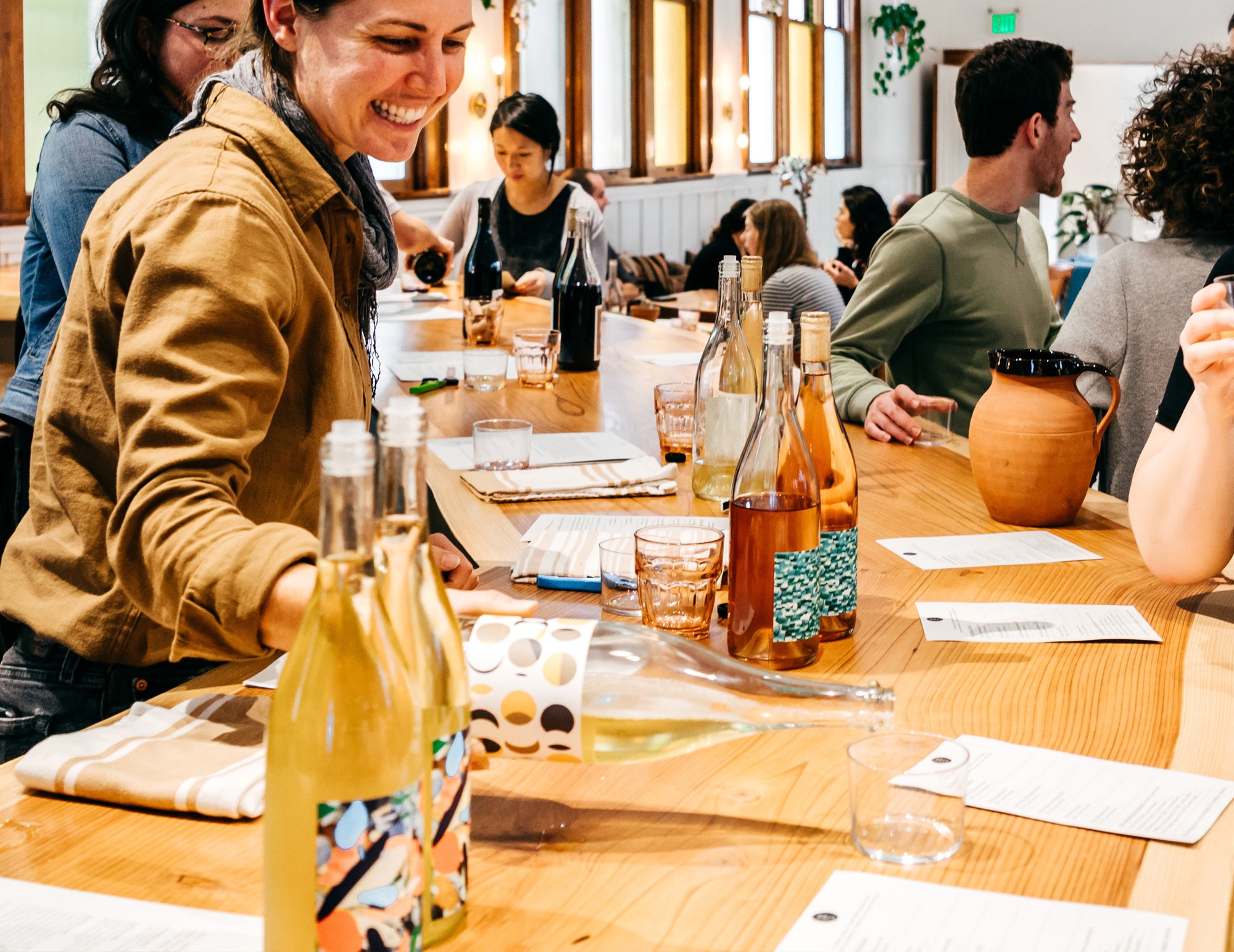 Keep Exploring
There are no wrong turns when it comes to expanding your palate, stay curious!