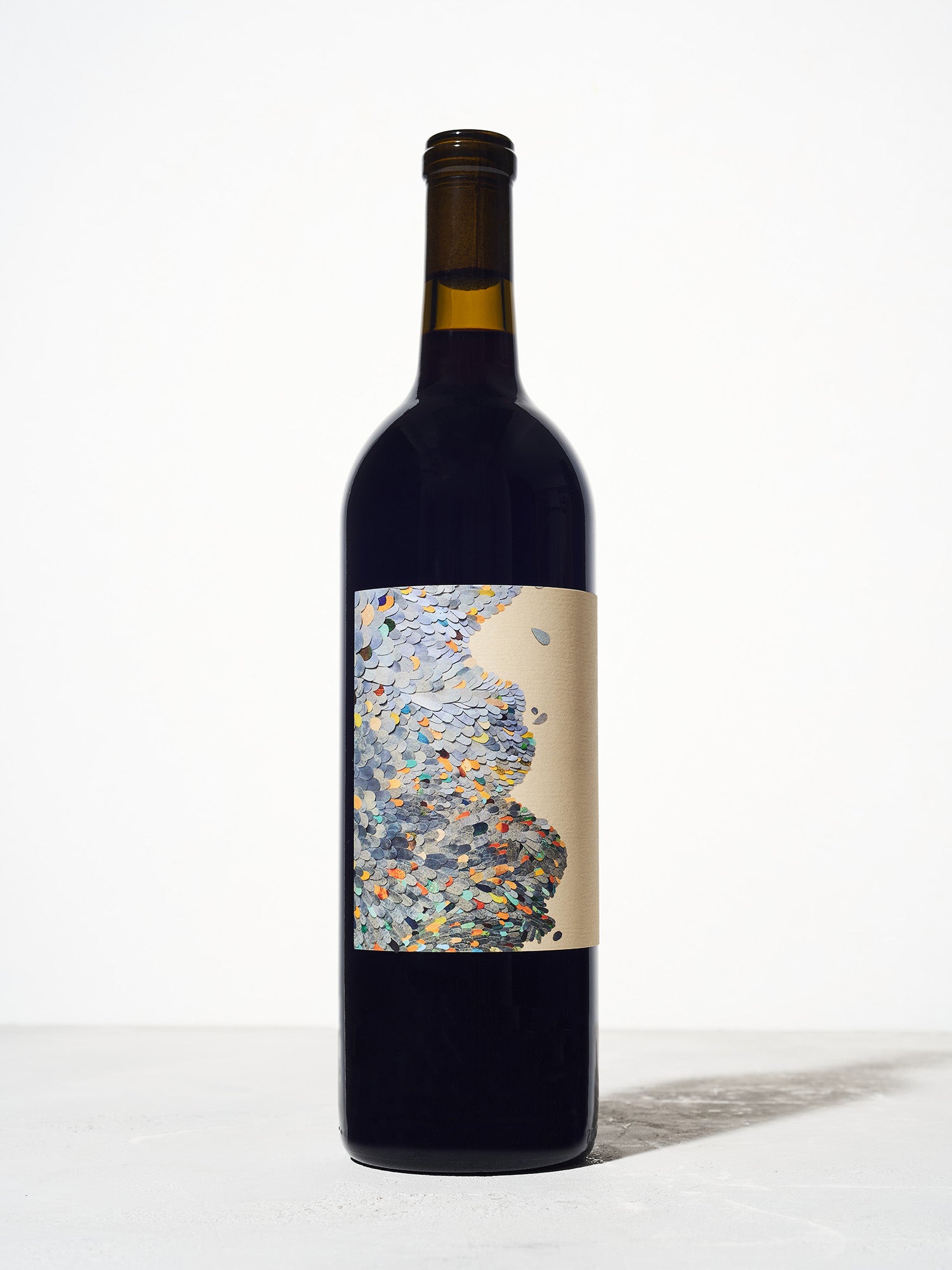 Another Shore 2018
Varietal:
46% Cabernet Sauvignon, 38% Merlot, 16% Petite Sirah
Vineyard:
Cabernet Sauvignon from a 45 year old mystery vineyard in the cool climate Russian River Valley of Sonoma County. A friend turned us onto this gem.
Merlot from King Vineyard, Suisun Valley; planted in 1989 on St George rootstock; grown with compost teas and without pesticides and herbicides, clay soils.
Petite Sirah from Benson Ranch, Mendocino County; 15-year-old vines; dry farmed (no irrigation) and farmed according to organic principles without the use of pesticides, herbicides, or synthetic fertilizers; gravelly loam soils.
Tasting Notes:
Another Shore weaves the blue flavors of cool climate coastal Cab with the signature silkiness of Cab grown on the soils of northern California's valley floors. This blend is luxurious but not opulent. Wet stone, mountain mint, and fir tips on the nose are balanced by crisp cherry and a long, delicate body.
Martha's Notes
I'm walking through a calm forest, filled with the periwinkle light of dusk, and I see fairies weaving garlands of fir tips, cherries, eucalyptus and magic. Some sit on granite slabs as they weave, others gently flit midair, softly singing.
I haven't made Cabernet Sauvignon since 2008, my second vintage working as a harvest intern in California, but when a friend invited me to walk this special cool climate Cabernet vineyard with her, I was moved to ask her for a ton of fruit to work with under the Martha Stoumen Wines name. California tries to tame the beautiful green notes that make Cabernet Sauvignon herself, but I see no need to erase this character. Blended classically with Merlot, and unclassically with a bit of Petite Sirah, this wine brings me away from my normal winemaking sphere of Italian-leaning flavors, warm color palettes, dry dusty tannins, and wines reminiscent of spring, summer and fall, to a wine that evokes winter, cool colors, and has wet tannins and flavors of some northern place. This wine brings me to another shore.