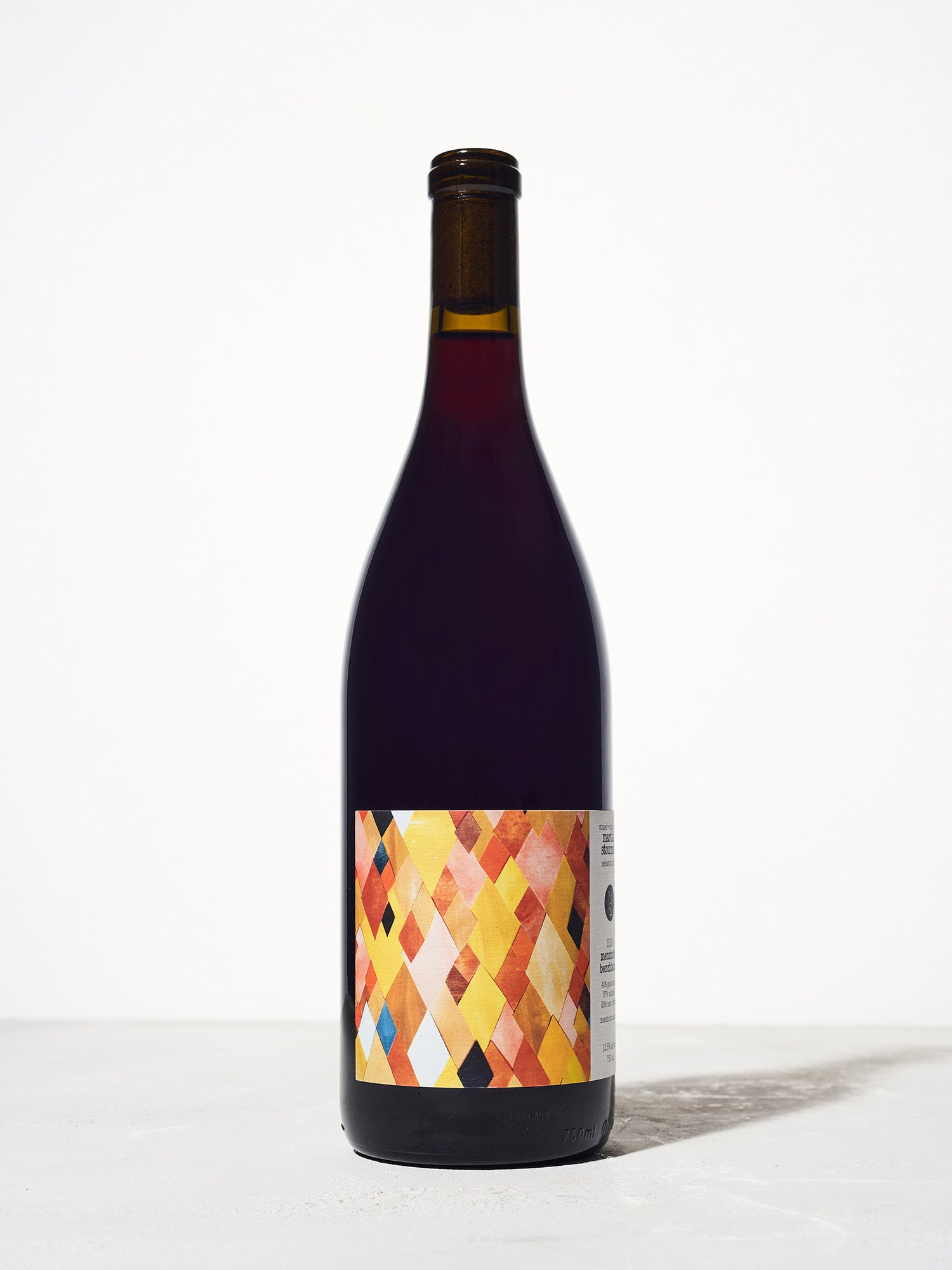 Mendocino Benchlands 2019
Varietal:
60% Nero d'Avola, 40% Zinfandel
Vinification Notes:
Nero d'Avola and Zinfandel were each harvested by hand and fermented separately before blending. Nero d'Avola from both Bricarelli Ranch and Fox Hill were 100% destemmed and fermented in open-top tanks. For the Chiarito-Ling Nero d'Avola portion, we opted for a slight carbonic "pop!" characteristic by fermenting the grapes with whole clusters intact. The Zinfandel from Chiarito-Ling was 100% destemmed and about halfway through fermentation we performed a déslestage ("rack-and-return") to provide additional aeration to the fermenting juice. The final blend was assembled just prior to bottling and has now acquired 19 months of bottle aging.
Vineyard:
Nero d'Avola: 30% Chiarito-Ling Vineyard, Ukiah, Mendocino County; a new vineyard that we are leasing and farming; 27-year old vines, head trained, no till, loam soils.

22% Bricarelli Ranch (formerly Benson Ranch), Ukiah, Mendocino County; 14 year old head trained, dry farmed vines, gravelly loam soil.

8% Fox Hill Vineyard, Talmage Bench, Mendocino County; 33 year old vines; sandy loam soils.
Zinfandel: Chiarito-Ling Vineyard, see above.
Tasting Notes:
Black cherries and black tea. An extra year of age offers an integrated, silky tannin with a relaxed, soulful palette.
Tableside Talk
One of the shining stars of our library program, this wine shows everything we love about aged natural wines and reimagined California classics. Zinfandel and Nero d'Avola offer playful, fruit forward flavors combined with serious texture and tannins.
Martha's Notes
The Mendocino Benchlands blend has been resurrected (original vintage was 2015) as a result of a new vineyard we started leasing and farming in 2019 in Mendocino County called Chiarito-Ling. The blend of 60% Nero d'Avola and 40% Zinfandel is inspired by the classic Cerasuolo di Vittoria blend of 60% Nero d'Avola and 40% Frappato from Sicily. Shoutout to Chris Brockway of Broc Cellars for giving me the idea to swap Frappato for Zin. A Cerasuolo di California, if you will.
The name of this wine refers to the uplifted benchlands in Mendocino where all of the original Italian settlers planted vines (rather than the valley floor). All of the vineyards in this blend are planted on those uplifted benchlands.
Production Notes
Production: 759 cases
At Bottling:
13% alcohol. Unfiltered. At bottling (March 2020): free SO2 12 mg/L, total SO2 23 mg/L.