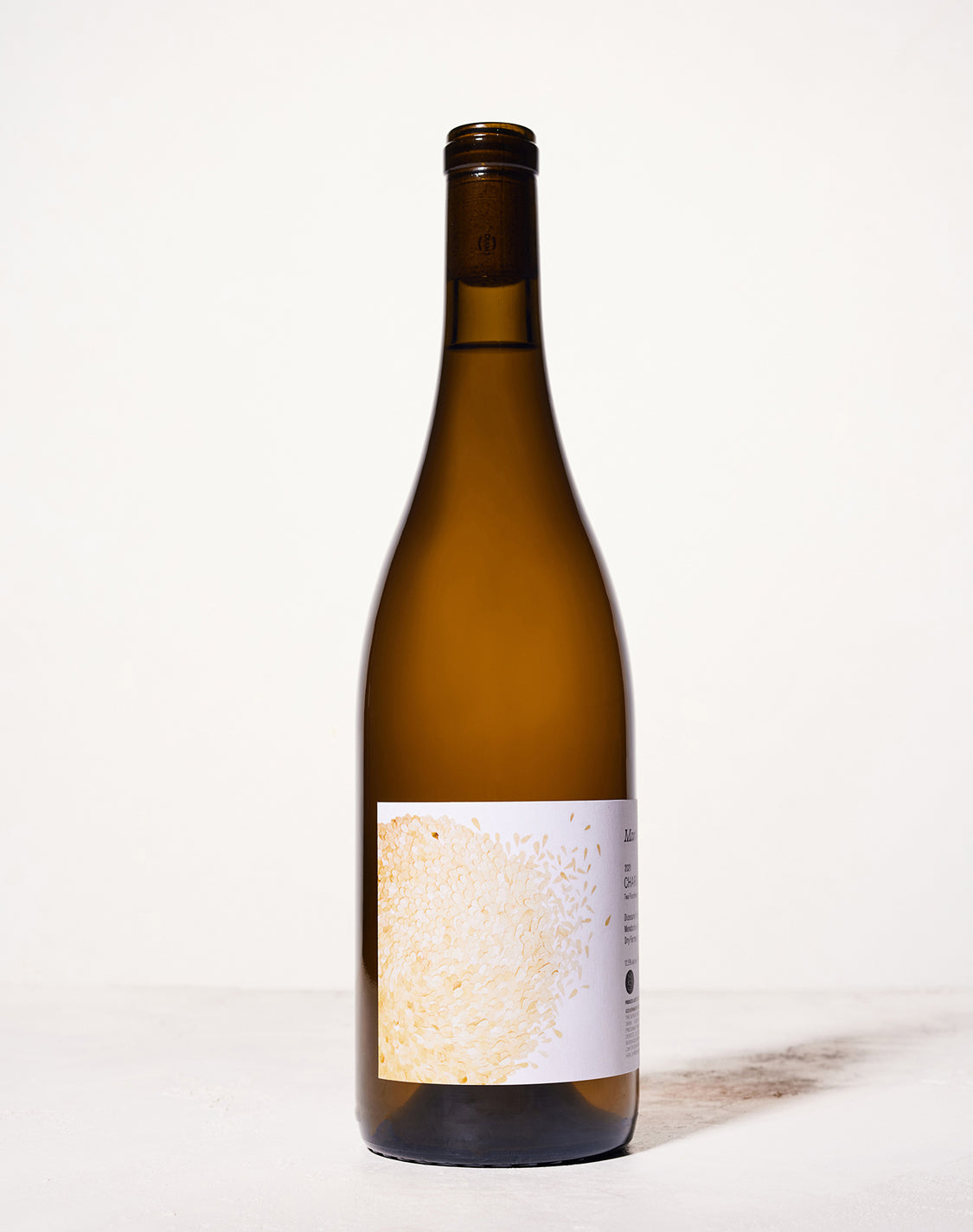 Reserve Chardonnay 2021
100% Chardonnay · Mendocino County · 105 Cases (Two Puncheons)
Chardonnay will forever have a place in the California canon. We produced just two 500L Stockinger puncheons for our Community Supported Wine Club members. Consider this our mushroom & mineral-scented love letter to Mendocino.
750 ml, 12.5% ABV
This is a club member only wine. If you are a current wine club member please sign in now or join our club to purchase this wine!
Join Now
Enjoy With
Lean into the indulgence with butter basted chicken, cured pork, seared scallops, something from the raw bar, or wild mushroom pasta with a cream sauce for our vegetarian friends. Not in the mood to cook? A bag of salty, buttery popcorn and your favorite blanket will do the trick.
Drink When
You're courting a new creative possibility, meditating on autonomy, or noticing the subtleties of the light in the trees as day turns to night.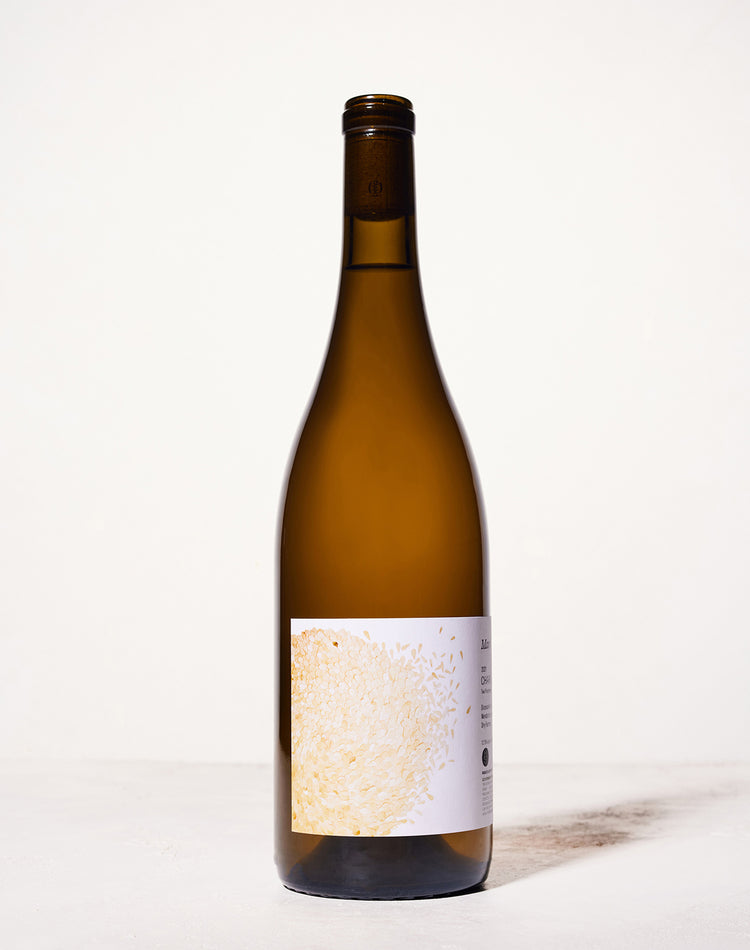 Martha's Notes
Like many wine lovers, great Chardonnay always has a place at our table. While Chardonnay is particularly versatile and can be made into many different expressions, our favorites have a distinctive restraint and subtle elegance. More is certainly less. Vineyard site selection and harvest date are critical of course, but we find much of the balance occurs during 'élevage,' or how the wine is raised. Long and cool fermentations in larger puncheons (roughly twice the volume of a typical barrel), helps preserve the delicate aromas, and due to the greater ratio of wine to oxygen in larger 500L barrels, the wine is much more transparent — showcasing the concentrated yet lively beauty of dry-farmed Chardonnay grown next to the California bay laurels and pear trees that surround Dicesare Vineyard's cooler, valley position in Mendocino County. Like all our wines, we allow our Chardonnay to fully complete malolactic fermentation (naturally) and age the wine on its lees, which provides added depth and a slight weightiness to the finished wine. The Reserve Chardonnay 2021 is a true reserve selection of just two 500L Stockinger puncheons.
Varietal:
100% Chardonnay
Vineyard:
Dicesare Vineyard, Redwood Valley, Mendocino County; dry-farmed (non-irrigated), certified organic vineyard; gravelly loam soils.
Vinification Notes:
Direct-to-press Chardonnay was first settled overnight and then racked off gross juice lees to ferment and age on fine lees in two new 500L Stockinger puncheons for 18 months. Unfined. Unfiltered. Sediment expected.
Serving Temp:
Cool // 45-55°F (7-13°C) // Take this bottle out of your fridge ~20 minutes prior to enjoying.
At Bottling:
(February 2023): 12.5% alc/vol · Free SO2 9 mg/L, Total SO2 37 mg/L
COMMUNITY SUPPORTED WINE CLUB
Come On In
This club makes our world go around so we want every release to feel special for you. Our club members receive a bottle of each new wine along with:

• First access to new vintages and special releases
• Limited edition artwork and thoughtful club goodies
• $25 flat rate shipping on all orders
• Tickets to release parties, popups and other events
LEARN MORE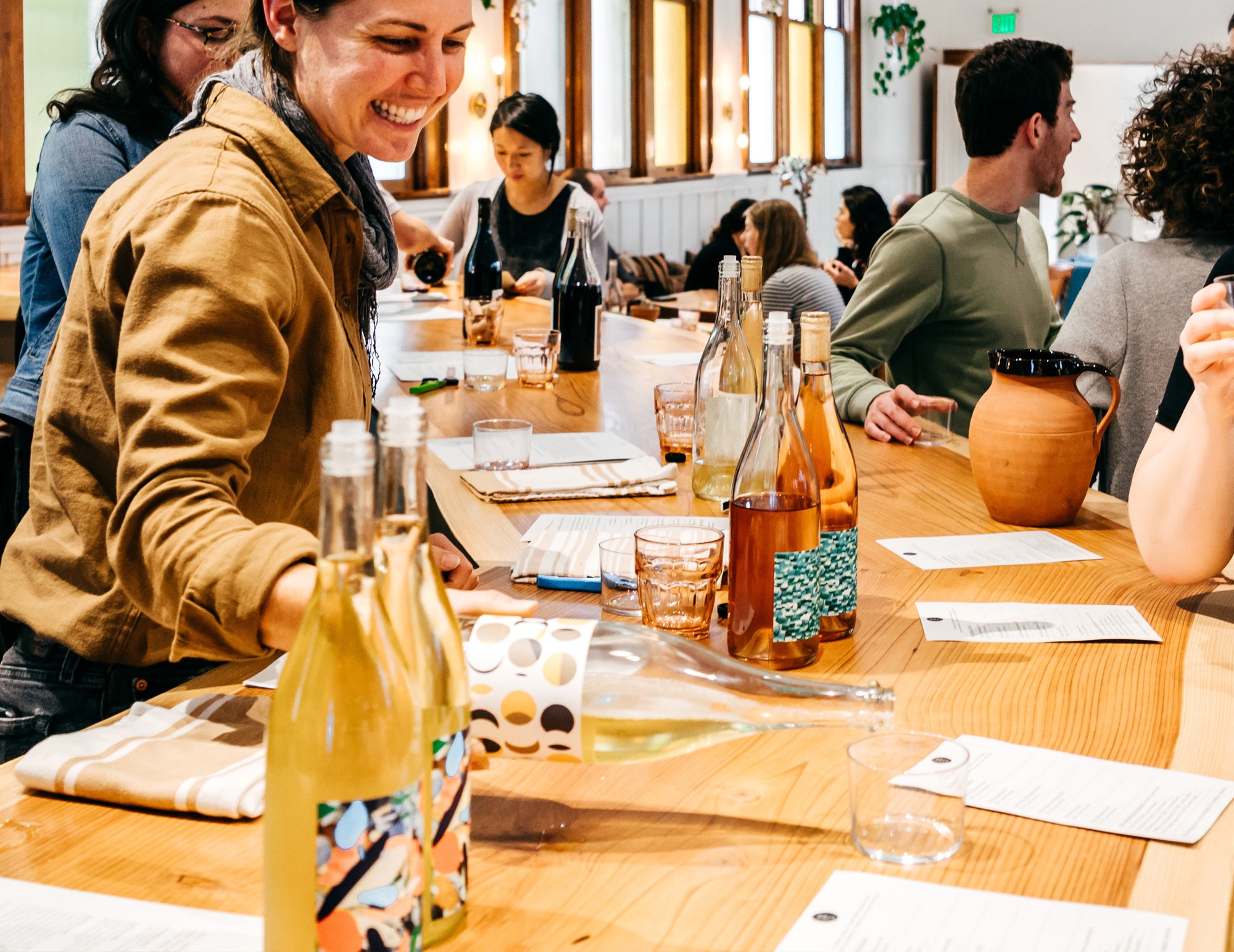 Keep Exploring
There are no wrong turns when it comes to expanding your palate, stay curious!