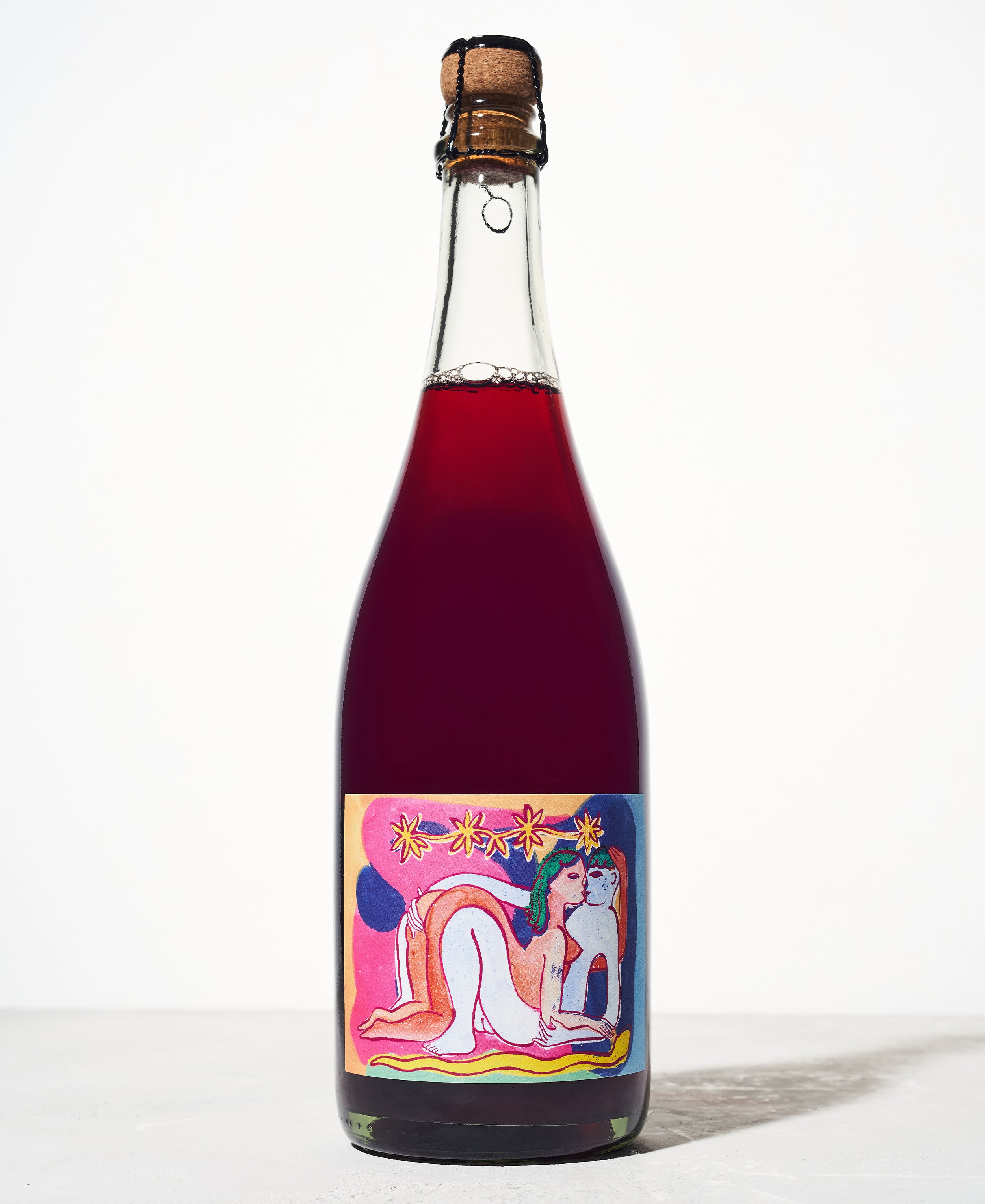 Sold Out: Collaboration 2019
100% Valdiguié · Mendocino County · 45 Cases
This lively pétillant wine tastes like tart cherry juice and pomegranate. Aromas of holiday baking spice, thyme and tarragon mingle with a whisper of tannin for a balanced fizz.
750mL, 11% ABV
Regular price

Sale price

$45.00

Unit price

per
Enjoy With
Your most cherished collaborators, co-conspirators and contact improv partners. Pick up anything with a little extra umph - cured pork, charcuterie, thick cut potato chips, or tacos from the truck near your favorite park.
Drink When
You're playing chess in the hot tub, putting together furniture or unleashing some creative energy. Excellent for a rambling hike (no wine key needed) and playing Twister.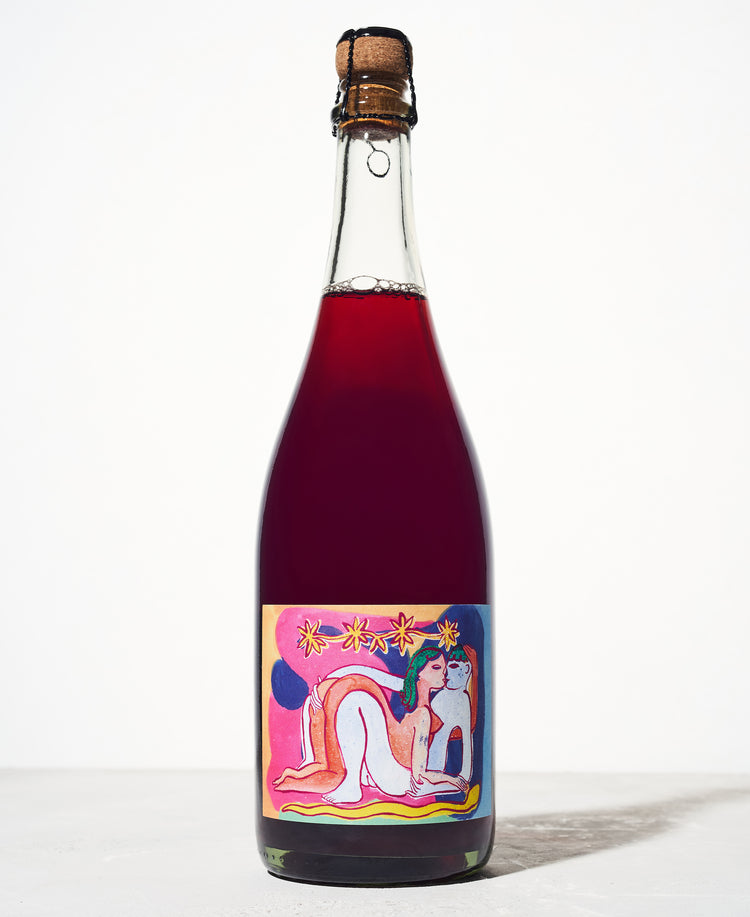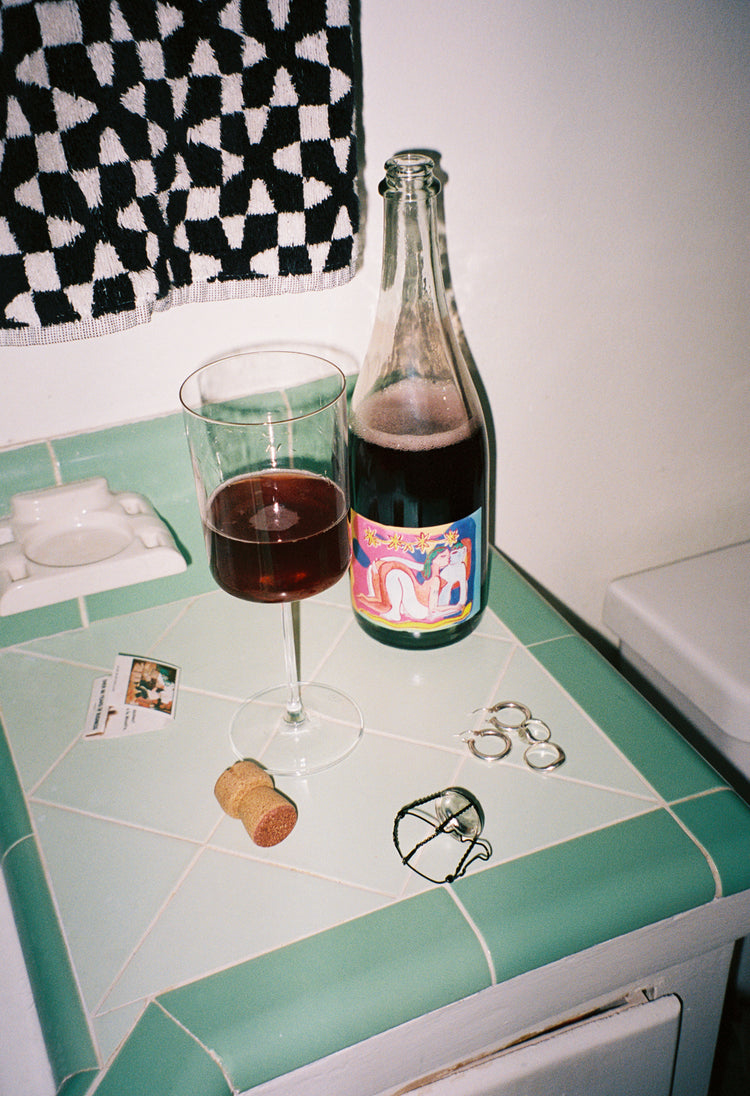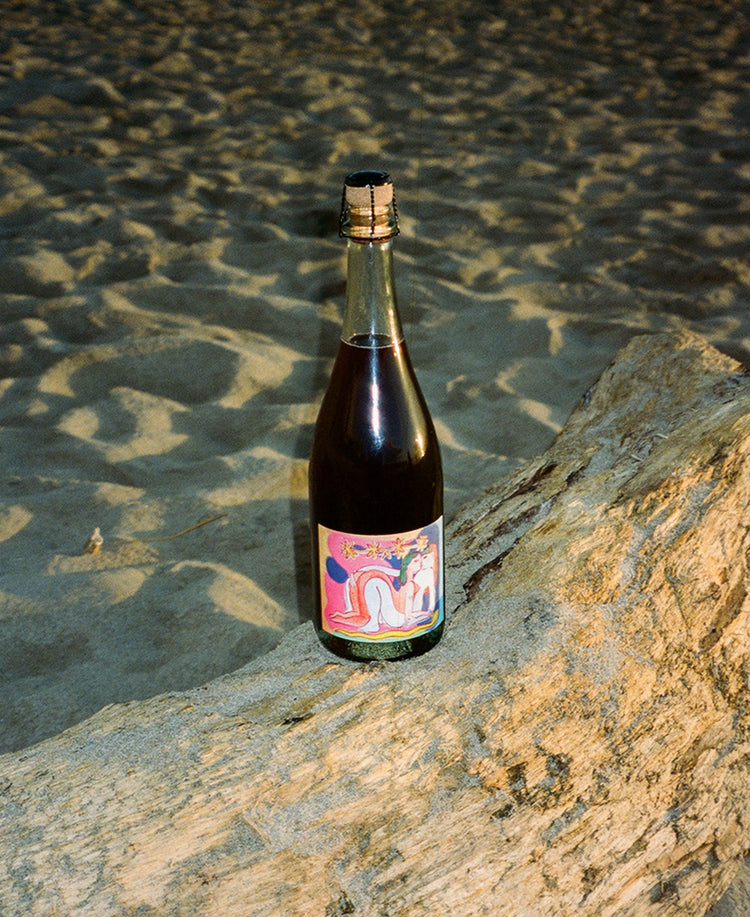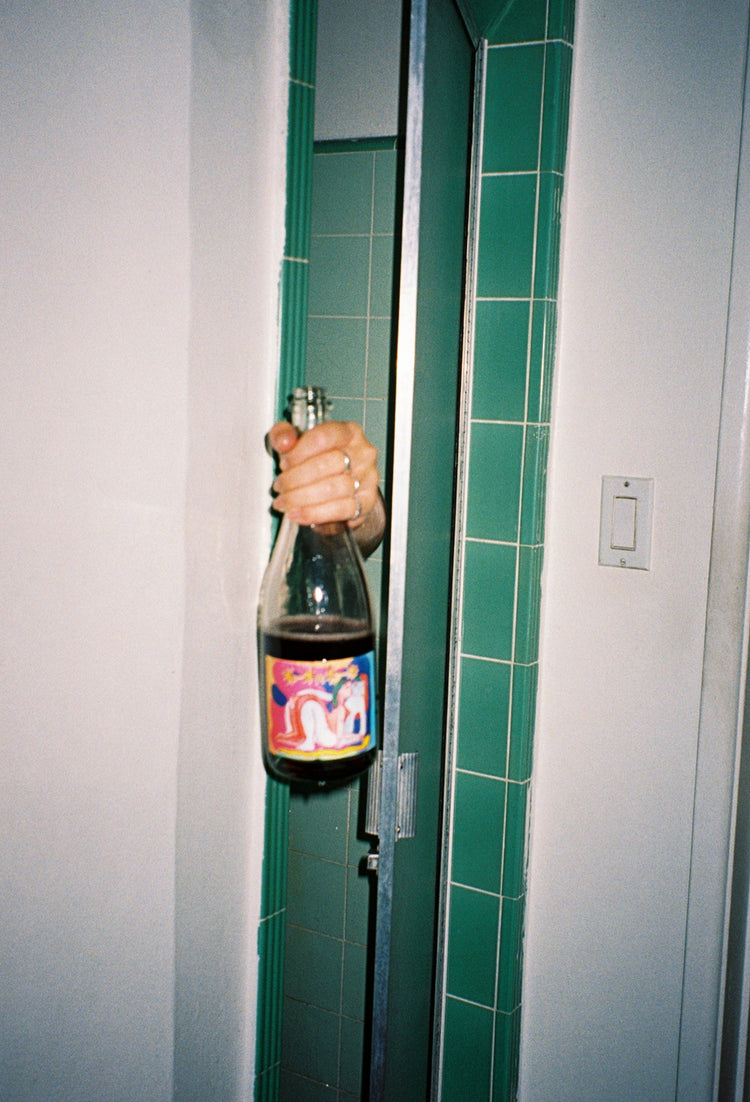 Martha's Notes
Collaborating is a way to take a stab at those complicated projects you've had on your mind, but just needed a parter in crime to actually bite them off. Joel Burt at Las Jaras is also a highly technical winemaker and the whole Las Jaras team is just fun to work with. After sharing a Carignan source in 2018, we were both excited to pick up a small amount of Valdiguié from Ricetti Vineyard. The 70-year-old vines don't throw a large crop, so we decided to throw our hats in the ring together. Joel suggested sparkling, and I love a natural Lambrusco, so we quickly decided on a partial carbonic red pétillant. This was a golden opportunity to make something we would both enjoy making and drinking, and something that would challenge our skills. This second vintage, in 2019, was a way to sharpen the complicated techniques and timing we explored in 2018. 2019 is slightly more fruity than the 2018 as a result of these efforts (I love them both :-) It's also nice to know that collaborators have your back: a huge shoutout to Joel and to my Assistant Winemaker, Tim, who brought this project to completion while I was giving birth!
Specifications
Vineyard:
Valdiguié from Ricetti Vineyard in Redwood Valley; 70 year old vines; dry farmed (no irrigation); certified organic.
Serving Temp:
Straight out of the fridge, your trusty campsite Igloo cooler, or ice bucket! If the bottle lasts more than 5 minutes, keep it cool.
At Bottling:
5 mg/L free, 14 mg/L total. Residual sugar: 0.2 g/L. Sediment expected. All wines are vegan.
COMMUNITY SUPPORTED WINE CLUB
Come On In
This club makes our world go around so we want every release to feel special for you. Our club members receive a bottle of each new wine along with:

• First access to new vintages and special releases
• Limited edition artwork and thoughtful club goodies
• $25 flat rate shipping on all orders
• Tickets to release parties, popups and other events
LEARN MORE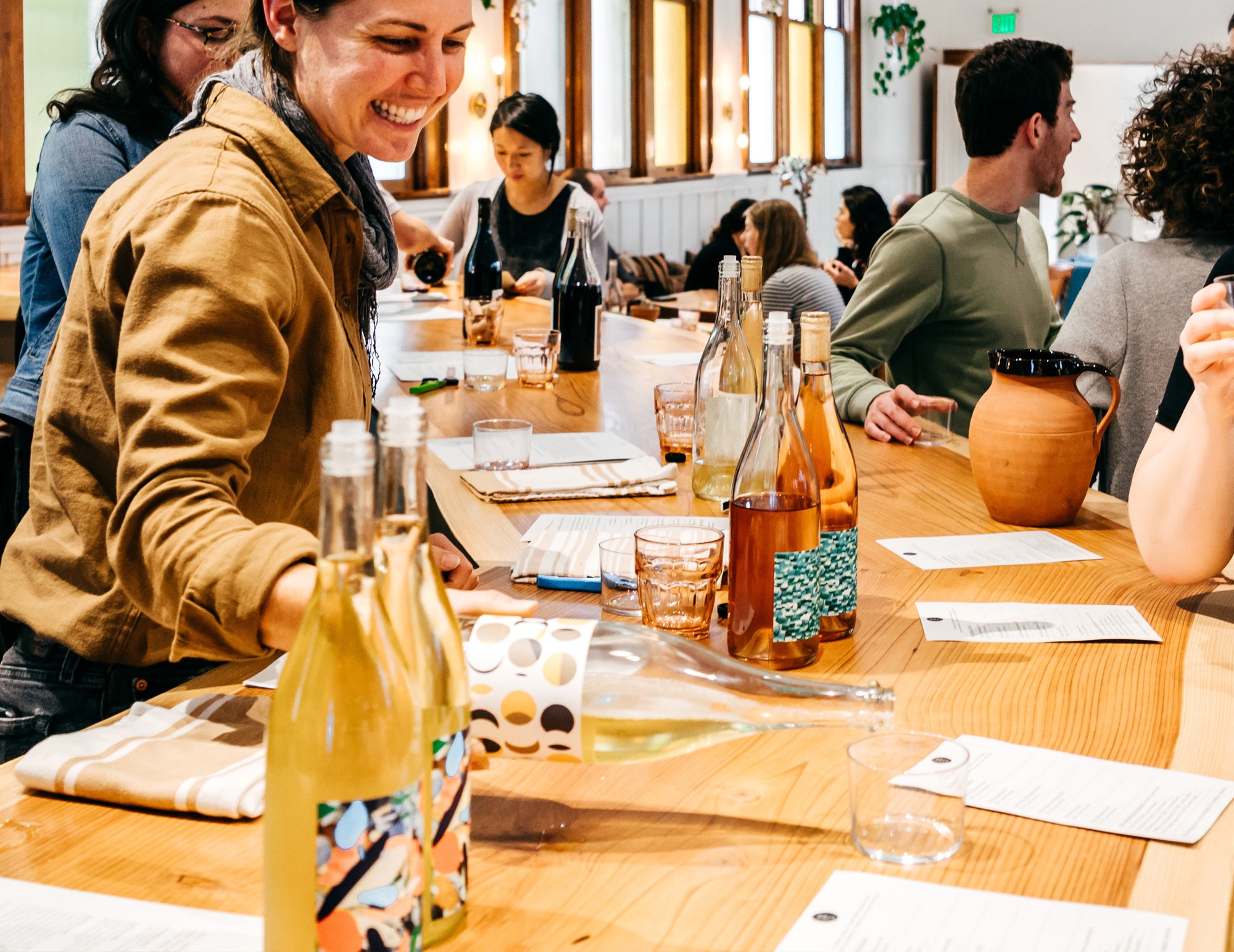 Keep Exploring
There are no wrong turns when it comes to expanding your palate, stay curious!