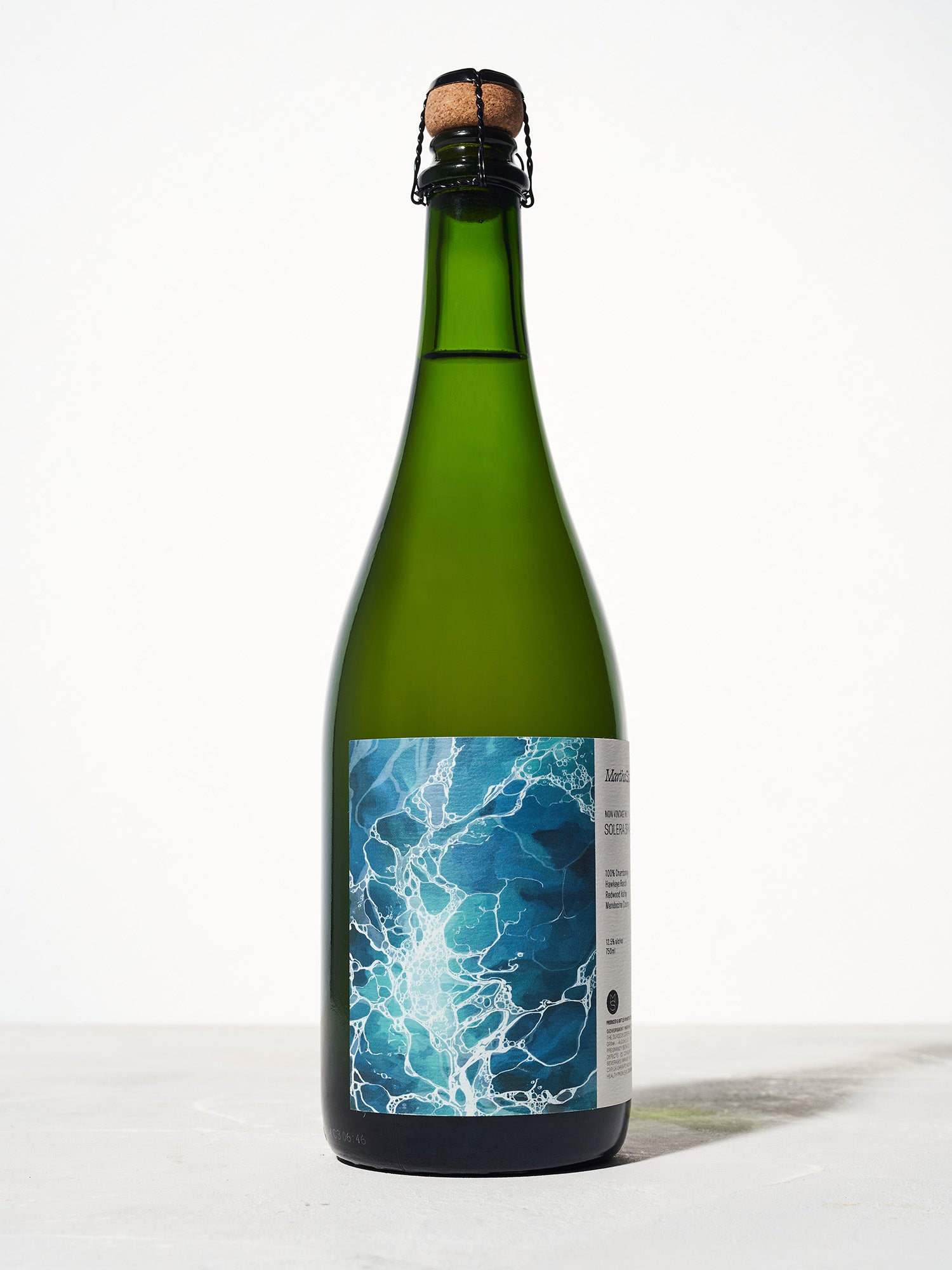 Sold Out: Solera Sparkling Chardonnay NV no. 1
100% Chardonnay, 57% 2018 (2 barrel), 29% 2019 (1 barrel), 14% 2020 (0.5 barrel) · Mendocino County · 77 Cases
Regular price

Sale price

$55.00

Unit price

per
Enjoy With
Sunrise, sunset and anytime in between. You don't necessarily need food but anything that pairs well with Champagne pairs well with Solera – fried chicken, caviar and potato chips, oysters. The acidity and bubbles balance out rich foods with grace.
Drink When
Your house and heart are feeling full. This wine is a great bridge to welcome people to the table, back to socializing and home for the holidays.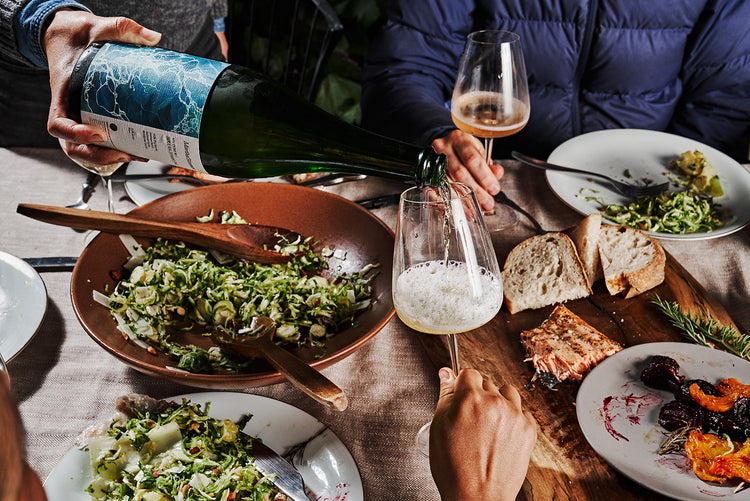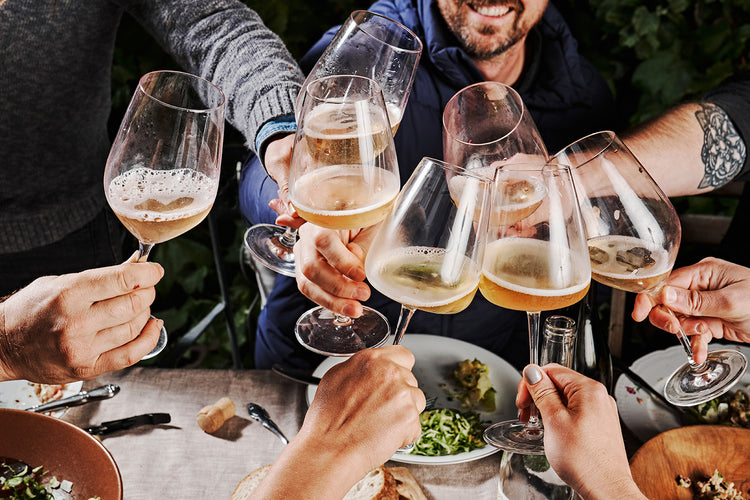 Martha's Notes
At Martha Stoumen Wines we have a saying: 'handmade with patience.' While this applies across the scope of our wines, the Solera Sparkling NV no 1 takes this to the next level. Read the full story of this wine in our Field Notes.
Specifications
Varietal:
100% Chardonnay, 57% 2018 (2 barrel), 29% 2019 (1 barrel), 14% 2020 (0.5 barrel)
Vineyard:
Hawkeye Ranch is in the Redwood Valley, AVA, the coolest of inland Mendocino's AVAs. It is farmed by the Johnson Family, 5th generation winegrape growers. The Chardonnay on the ranch was planted in the 70's, is farmed using certified organic products, and lies on Pinole gravelly loam soils.
Vinification Notes:
The base still (dry) wine, aka vin clair, was first selected from Hawkeye Ranch Chardonnay from 2018 (two barrels) and 2019 (one barrel). On September 5, 2020, we hand-harvested the 2020 Hawkeye Chardonnay and refrigerated approximately 30 gallons of the freshly pressed juice in a catering-style cold box set to 33℉. Keeping the juice at this temperature prevents the native yeast from beginning to ferment the available sugars until bottling.
To create a sparkling wine, we allowed the chilled 2020 juice to come to room temperature and begin native fermentation to use as the liqueur de tirage, leaving enough remaining sugar and yeast in the total blend to continue fermenting in bottle and create CO2 bubbles, and blended this fresh juice with the aged base wine. We quickly hand-bottled under crown cap to capture the active fermentation and kept the bottled wine sur latte (on it's side, to increase lees contact) for 10 months before riddling the lees sur pointe (settling the lees to the neck of the bottle). The sparkling wine was then disgorged without additions and each bottle was finished under cork and cage.
Serving Temp:
Straight out of the fridge. This wine will come into itself as it warms up slightly, but is best with a chill. If sipping throughout the evening, keep bottle chilled with an ice bucket or put back in the fridge periodically. Unfinished bottles can be stored with a clamped champagne stopper to preserve the bubbles through the following evening.
At Bottling:
12.5% alcohol. Unfined. Unfiltered. At disgorgement (September 1, 2021): free SO2 < 2 mg/L, total SO2 12 mg/L. 1.1 g/L RS (dry).
COMMUNITY SUPPORTED WINE CLUB
Come On In
This club makes our world go around so we want every release to feel special for you. Our club members receive a bottle of each new wine along with:

• First access to new vintages and special releases
• Limited edition artwork and thoughtful club goodies
• $25 flat rate shipping on all orders
• Tickets to release parties, popups and other events
LEARN MORE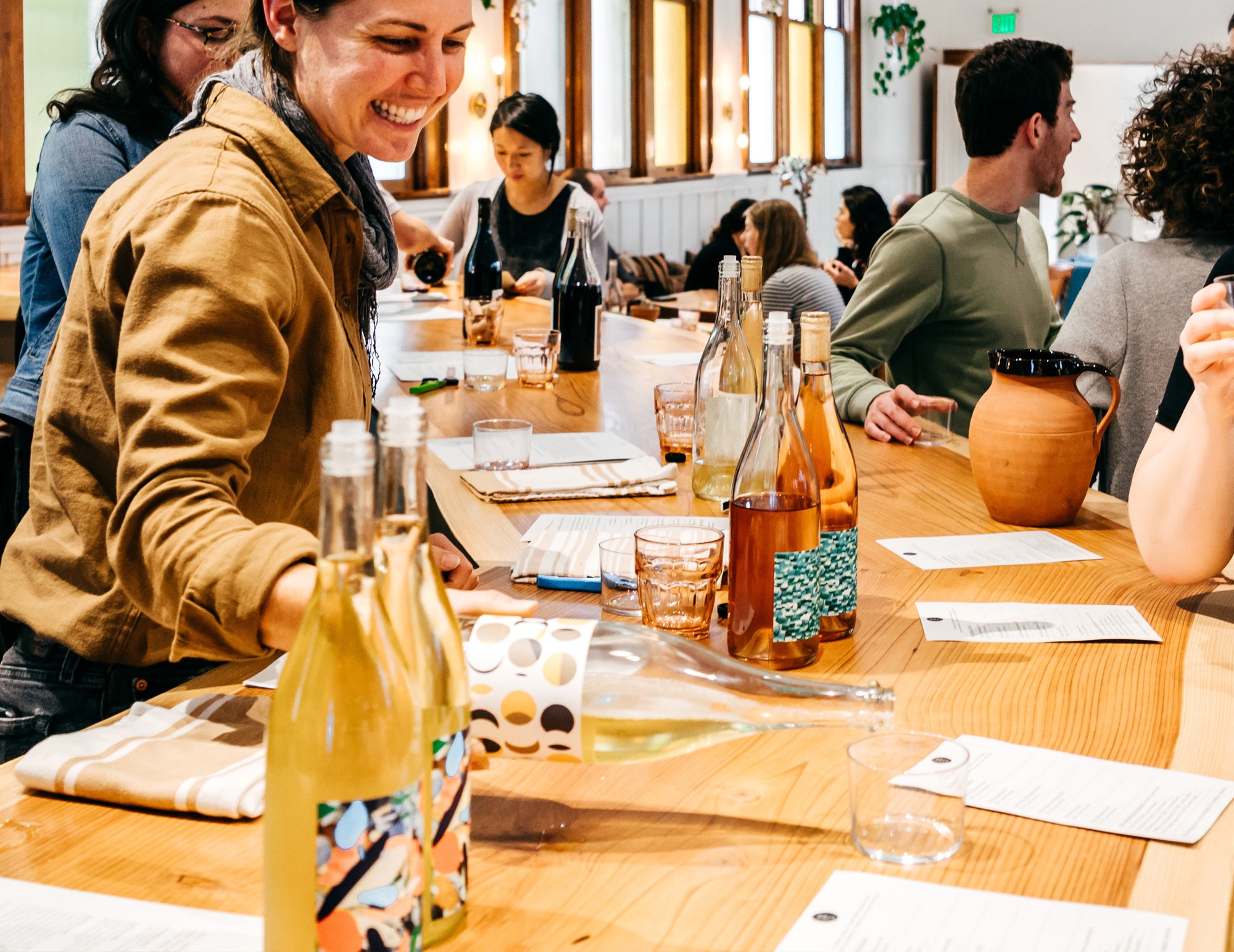 Keep Exploring
There are no wrong turns when it comes to expanding your palate, stay curious!